Concert with the TU Wien Orchestra (Votivkirche, Rooseveltplatz, 1090 Wien)
Date: Monday, 19th August 2019, 8 p.m. - 9.15 p.m.
Capacity: max. 800 persons
Costs: € 10,--/person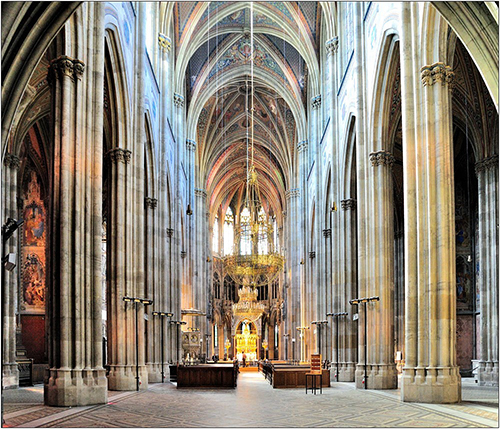 The TU Wien Orchestra will give a concert within the Votivkirche next to the conference venue.

The "Votivkirche" is a neo-Gothic church located on the Ringstraße in Vienna, Austria. Following the attempted assassination of Emperor Franz Joseph in 1853, the Emperor's brother Archduke Ferdinand Maximilian inaugurated a campaign to create a church to thank God for saving the Emperor's life. Funds for construction were solicited from throughout the Empire. The church was dedicated in 1879 on the silver anniversary of Emperor Franz Joseph and his wife Empress Elisabeth.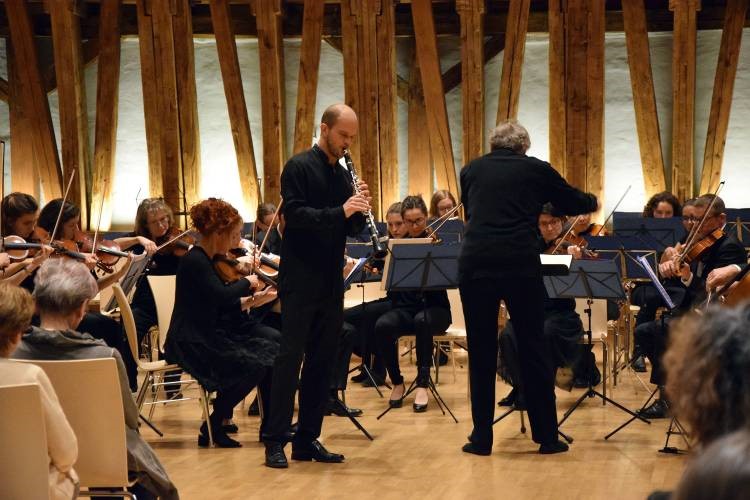 Where the road will lead our orchestra is a question our founder Gisela Kemmerling could not foresee when she made her long kept dream come true. She organized the first rehearsal in 1984 and was overwhelmed to have a full symphonic orchestra in front of her – only the second bassoon was missing.

As back then, the orchestra consists of students, professors and (other) amateur musicians who share their love for music.

Since the orchestra's birth in 1984 we traditionally play two concerts at the end of every semester, perform at the opening ceremony of the TU ball, our ensembles accompany academic ceremonies, we join for chamber music and other projects. We feel a great belonging to our alma mater and believe that we have become a musical representative and important asset for TU Wien.

Apart from our musical activities at the univerity, we can look back on a number of tours and cooperations with other orchestras in Italy, Germany, Spain, Poland and Turkey.

In recent years, we have been invited to be part of Austrian festivals like the Salzkammergut Festwochen Gmunden, the Via Julia Augusta in Kötschach, concerts at the Haydn-hall Eisenstadt or castle Laxenburg as well as several Viennese events.

Another one of our passions is opera. Our repertoire includes semi-staged performances of Mozart's The Magic Flute, Don Giovanni, Cosi fan tutte, and The Marriage of Figaro, Rossini's The Barber of Seville, Beethoven's Fidelio and many more.

Contemporary pieces have also become a regular addition to our repertoire for which we commission contemporary composers.

It has been a declared goal of the orchestra since its foundation more than 30 years ago to support young musical talents. We are especially happy that our last application procedure has resulted in the first female conductor in the orchestra's history: Marta Gardolínska. Gaining experience with one's "own" orchestra is very valuable and has helped our former conductors in their careers. Amongst those were Ottokar Prochaska, Philippe Auguin, Andrés Orozco-Estrada, Andreas Fellner, Juan Pablo Simón and Juan Sebastián Acosta. You can find the long list of our conductors on this website.