City tour II: "Jewish Vienna"
Date: Wednesday, 21st August 2019, 2 p.m. - 4 p.m. (1:30 p.m. at meeting point Aula)
Costs: € 30,--/person (incl. guide, admission fee)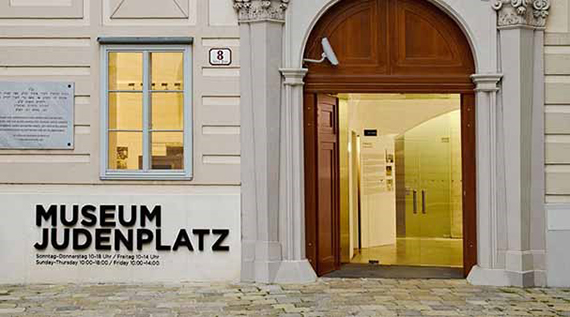 There have been Jewish communities in Vienna since the 13th century. This tour is intended to give an overview of the eventual and often very tragic Jewish history of the city. It informs you about Jewish life in the city from its earliest beginnings in the 12th century and it ups and downs in the course of history. We start our tour with a visit to the Jewish Museum and finish with a walk through the city center by the Holocaust Memorial on Judenplatz Square. After the tour you may visit the Museum Judenplatz focusing on the excavations of the medieval synagogue.