Max Perutz Prize 2019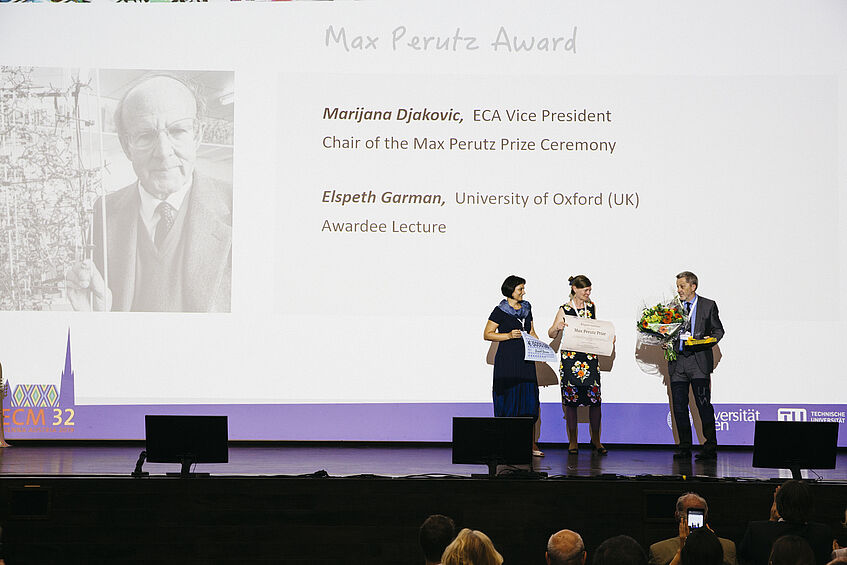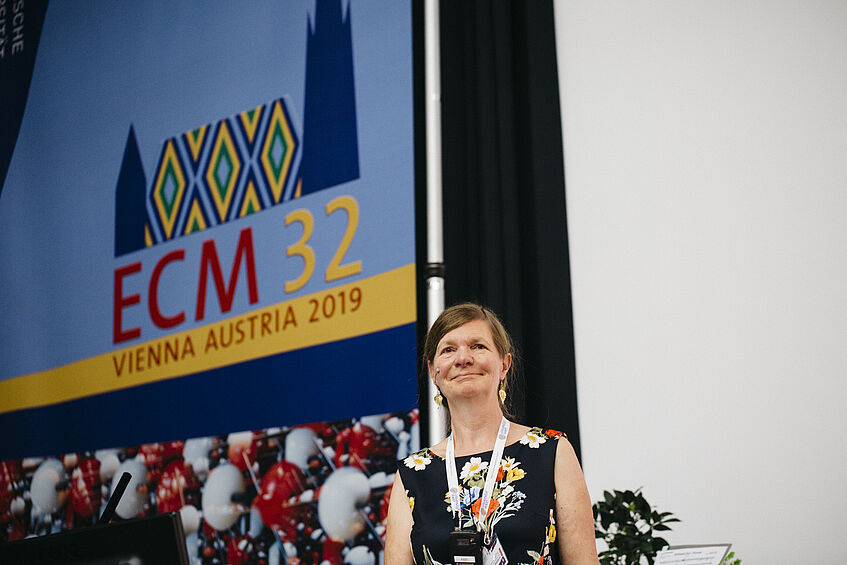 The Eleventh Max Perutz Prize of the European Crystallographic Association (ECA) is awarded to Professor Elspeth Garman from the Department of Biochemistry, University of Oxford, UK.
The Max Perutz Prize is awarded in recognition of Elspeth Garman's invaluable contribution to the field of macromolecular crystallographic methods by developing tools and methods for improving the quality of diffraction data.
The ward was handed to Elspeth Garman during the opening ceremony of ECM32 by Marijana Đaković, the chair of the Max Perutz Prize Committee and Udo Heinemann, the president of European Crystallographic Association.